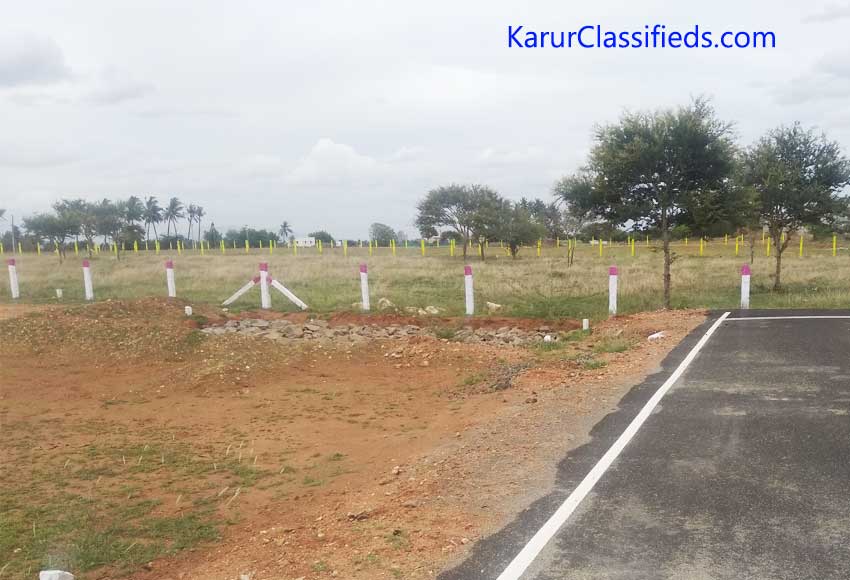 Land for sale Karur. 1200 Square feet, DTCP approved land. There is no pollution nearby and it's suitable for building houses and offices. This land is suitable for investment purposes also. The price of the land is 12 Lakhs and it may wary. You can contact us for the price details.
We offer land for sale in Karur at various locations within Karur. You can contact us for your specific requirements.
This property is listed only in Karur Classifieds.
You can find other properties in Karur for sale below
Listing ID

:

735

Price in Lakhs ₹

:

12 Lakhs

Plot Area in sq.ft

:

1200

Length in Sq.ft

:

40

Breadth in Sq.ft

:

30

Listed by

:

Broker

Approved

:

DTCP

Temple Land

:

No

Facing Direction

:

West

Road Facing Length

:

30

Corner Plot

:

No

Boundary

:

Fence

Land Mark

:

Near Trichy Bypass