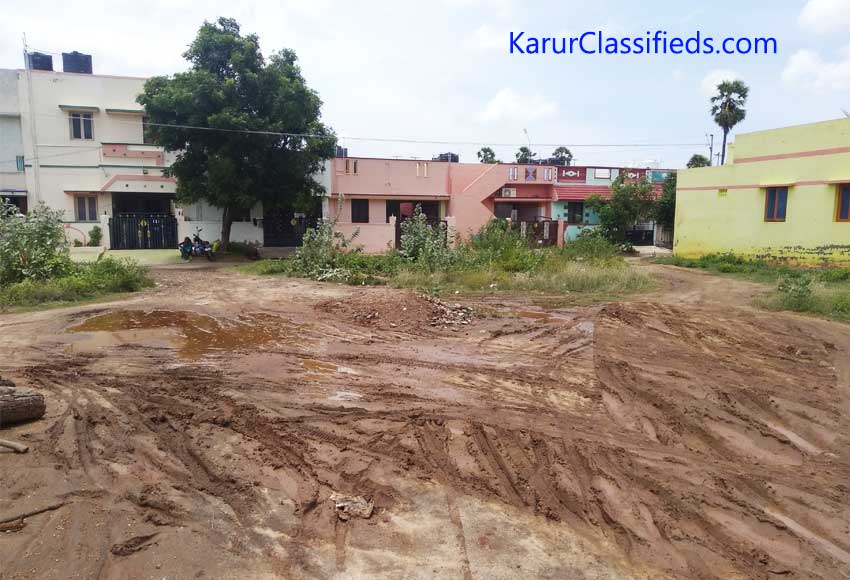 Land sale in Karur. This is residential Land, Houses are built on adjacent and opposite plots. Only this land is available for sale in this Layout, other plots sold out. There is no pollution nearby.
The land area is 1,200 square feet. The price is 2,400Rs/square feet, This land is North facing. The width of the road is 25 Feet. Dimension of the land is 20*60 feet, 20 Feet road facing.
Suitable for building a house of 1,200 square feet. The Land document is genuine and doesn't have any issues, if you are planning for investment purposes, then this land will be very suitable. The Real estate prices in Gandhigramam are increasing due to the development in this area. Karur Medical college in Gandhigramam has increased the investment value in this location.
The Cauvery water line is available to this Land/Plot. The bus stop is around 60 Meters from this plot. There are many schools and hospitals nearby this area.
Only Direct buyers contact me.
You can also find similar properties such as Land for sale in Karur, Plots in Karur, House for sale in Karur at Karur Properties.
Listing ID

:

753

Price in Lakhs ₹

:

28.8 Lakhs

Plot Area in sq.ft

:

1200

Length in Sq.ft

:

60

Breadth in Sq.ft

:

20

Listed by

:

Broker

Approved

:

Karur Municipality

Temple Land

:

No

Facing Direction

:

North

Road Facing Length

:

20

Land Mark

:

Very near to Bus stop at walkable distance