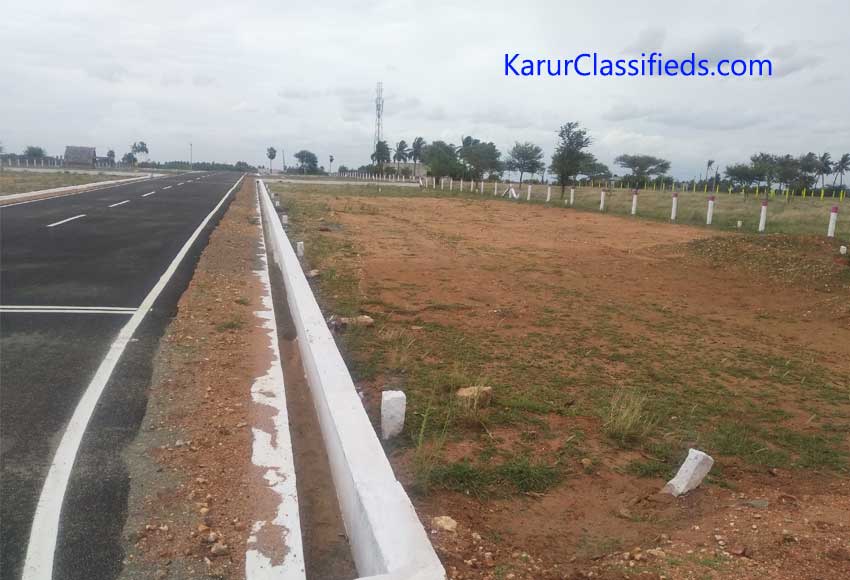 Plots for sale in Karur, 1200 square feet, 30*40 dimension.  The plot is available in Emoor, Thanthonimalai Union in Karur. These are residential plots with DTCP approval suitable for building houses and shops.  Its 1.5 Kilometers from Karur- Trichy bypass road. It can be used for investment purposes or you can build a house immediately.
There are no industries nearby and no pollution.
Plots of variable square feet are also available at various prices. The road between the plots is 33 Feet and 30 feet in breadth.
This plot is listed only in Karur Classifieds.
You can find other properties in Karur here below
Listing ID

:

723

Price in Lakhs ₹

:

12 Lakhs

Plot Area in sq.ft

:

1200

Length in Sq.ft

:

40

Breadth in Sq.ft

:

30

Listed by

:

Broker

Approved

:

DTCP

Temple Land

:

No

Facing Direction

:

West

Road Facing Length

:

30

Boundary

:

Fence

Land Mark

:

1.5 KM from Trichy Bypass Road